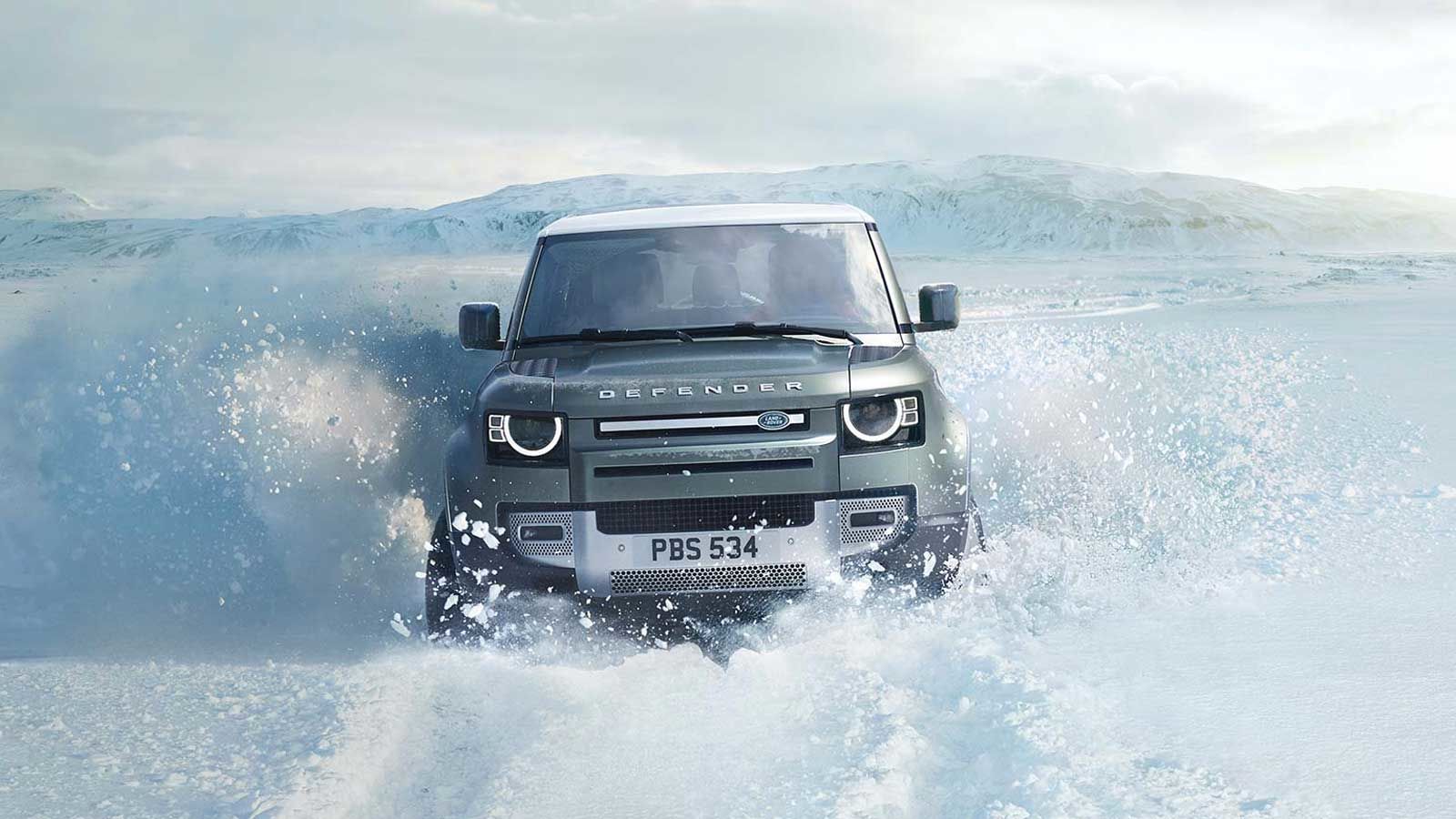 Handle extreme terrains with ease.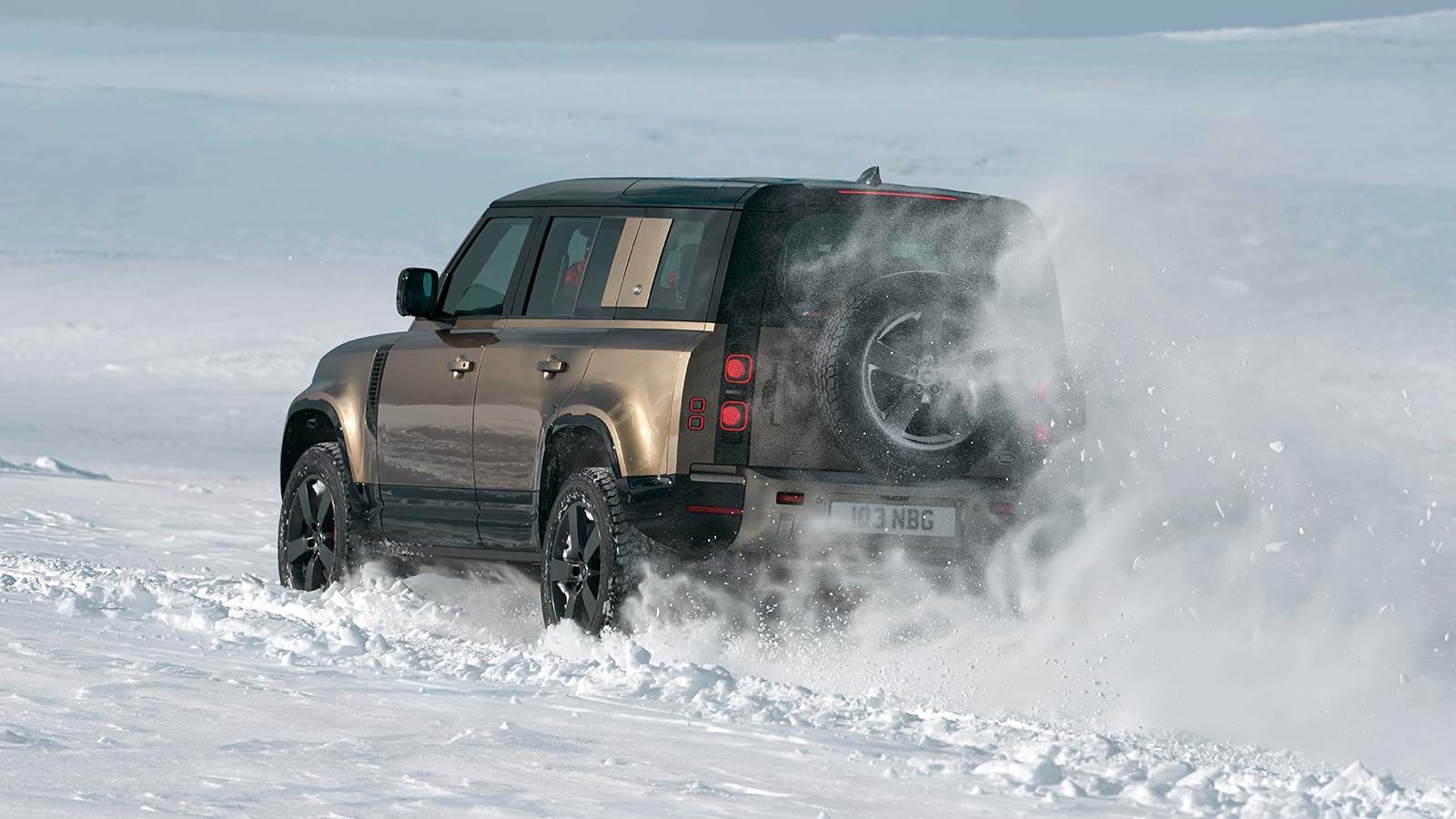 Defender's permanent All Wheel Drive tackles any terrain, any time.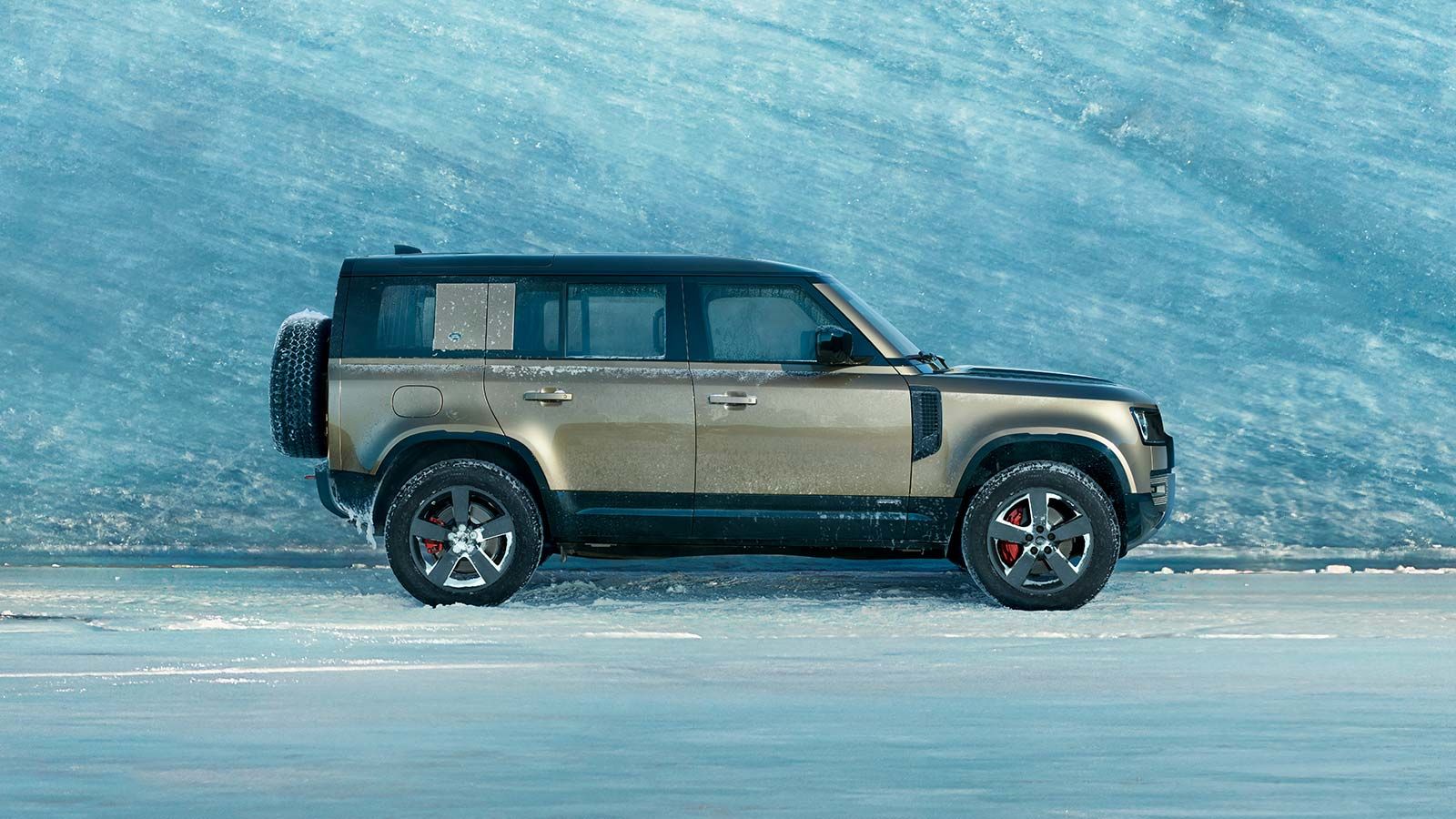 Defender — uncompromisingly tough.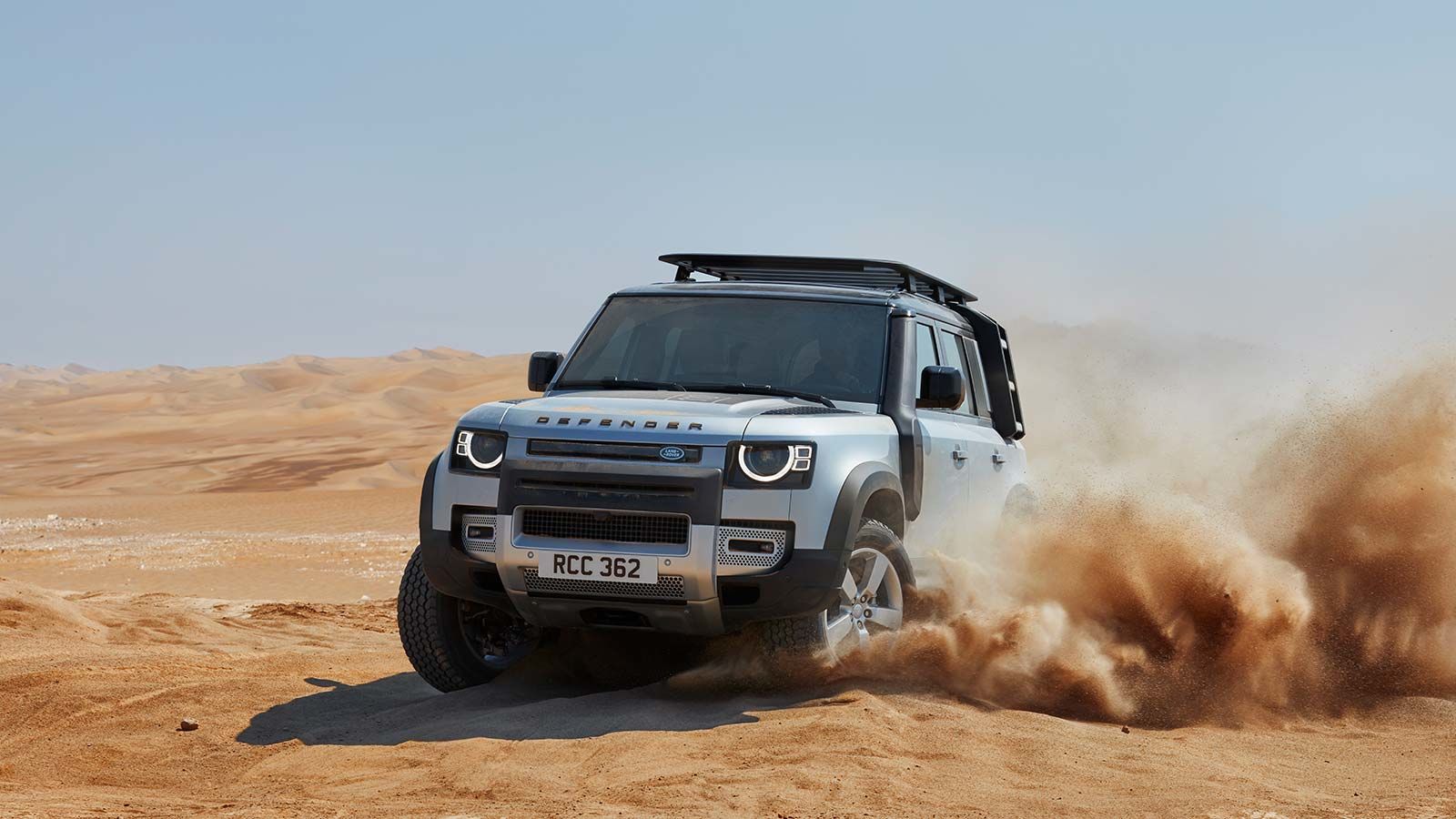 Tailor Defender to your terrain.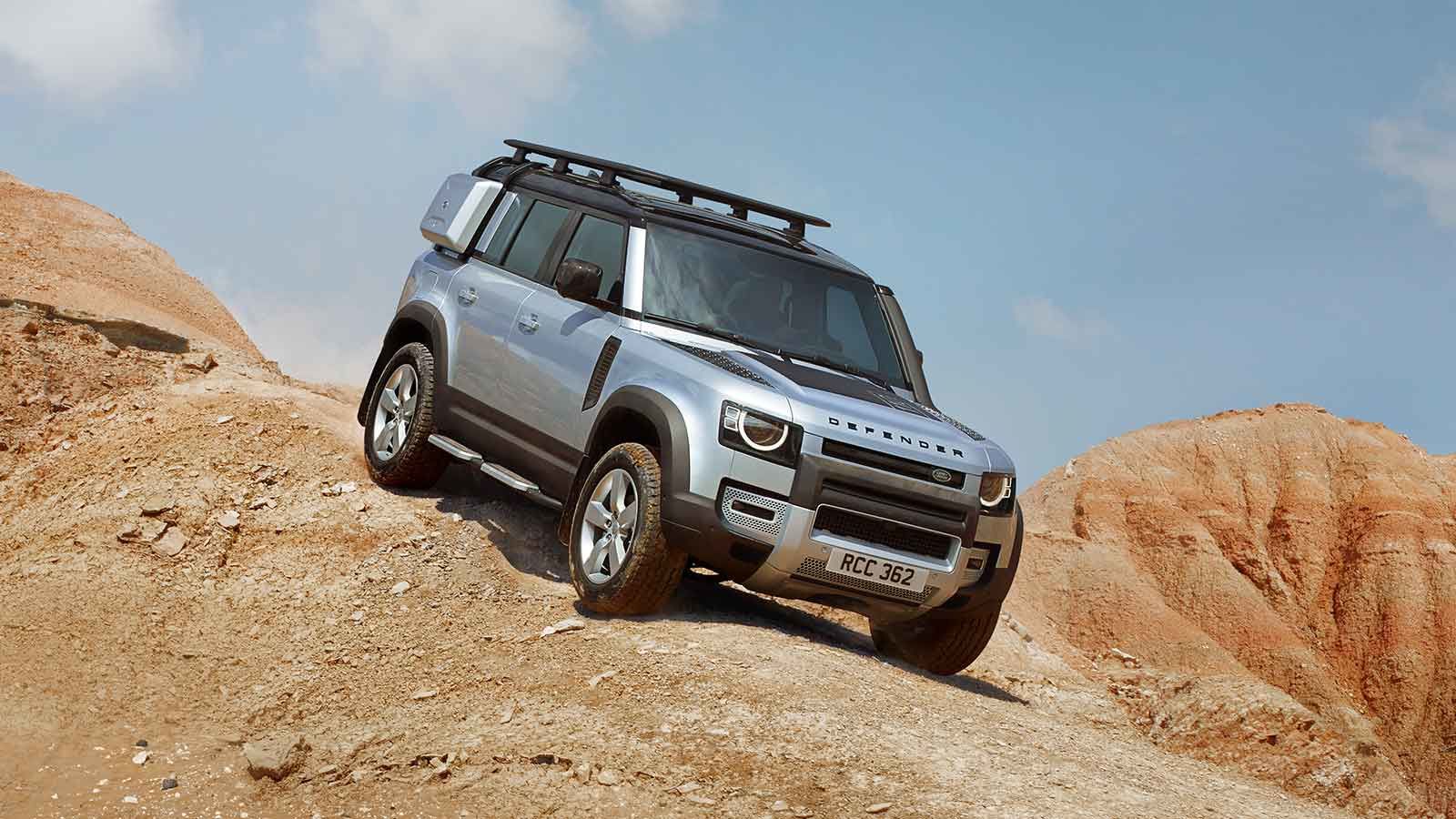 Defender 110 First Edition in Indus Silver with Explorer Pack.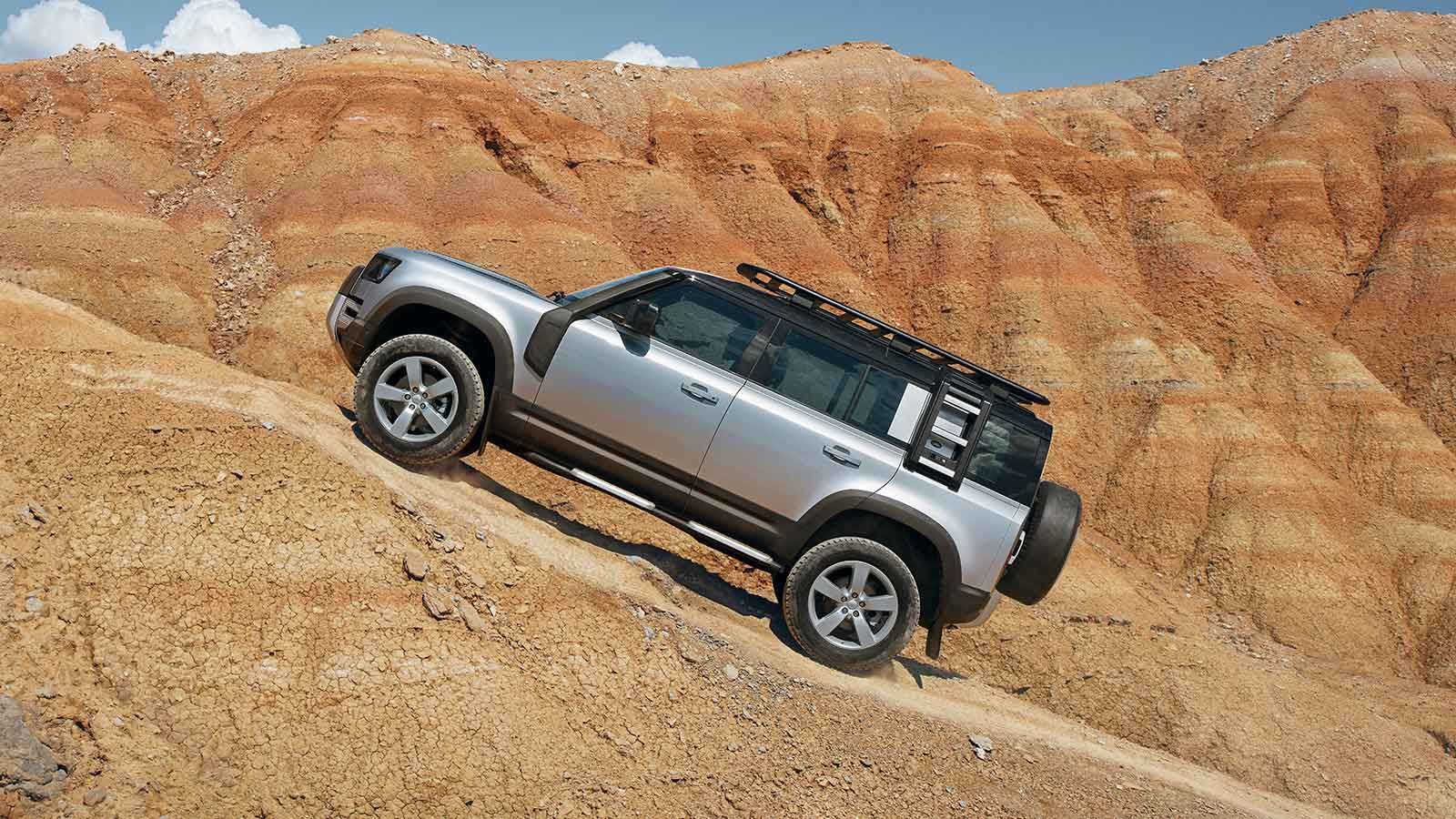 Go explore. Your way.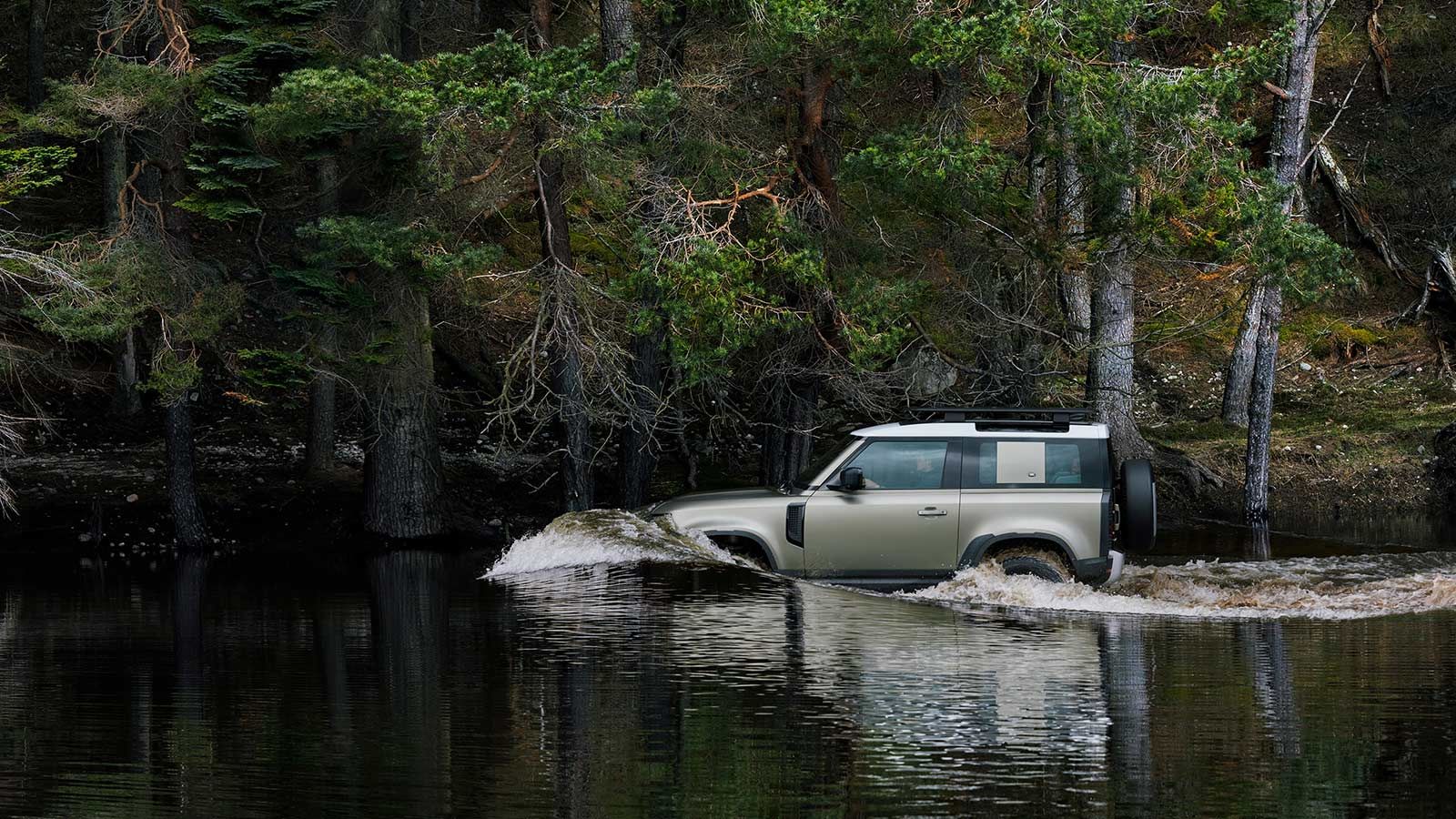 Wade up to a depth of 900mm.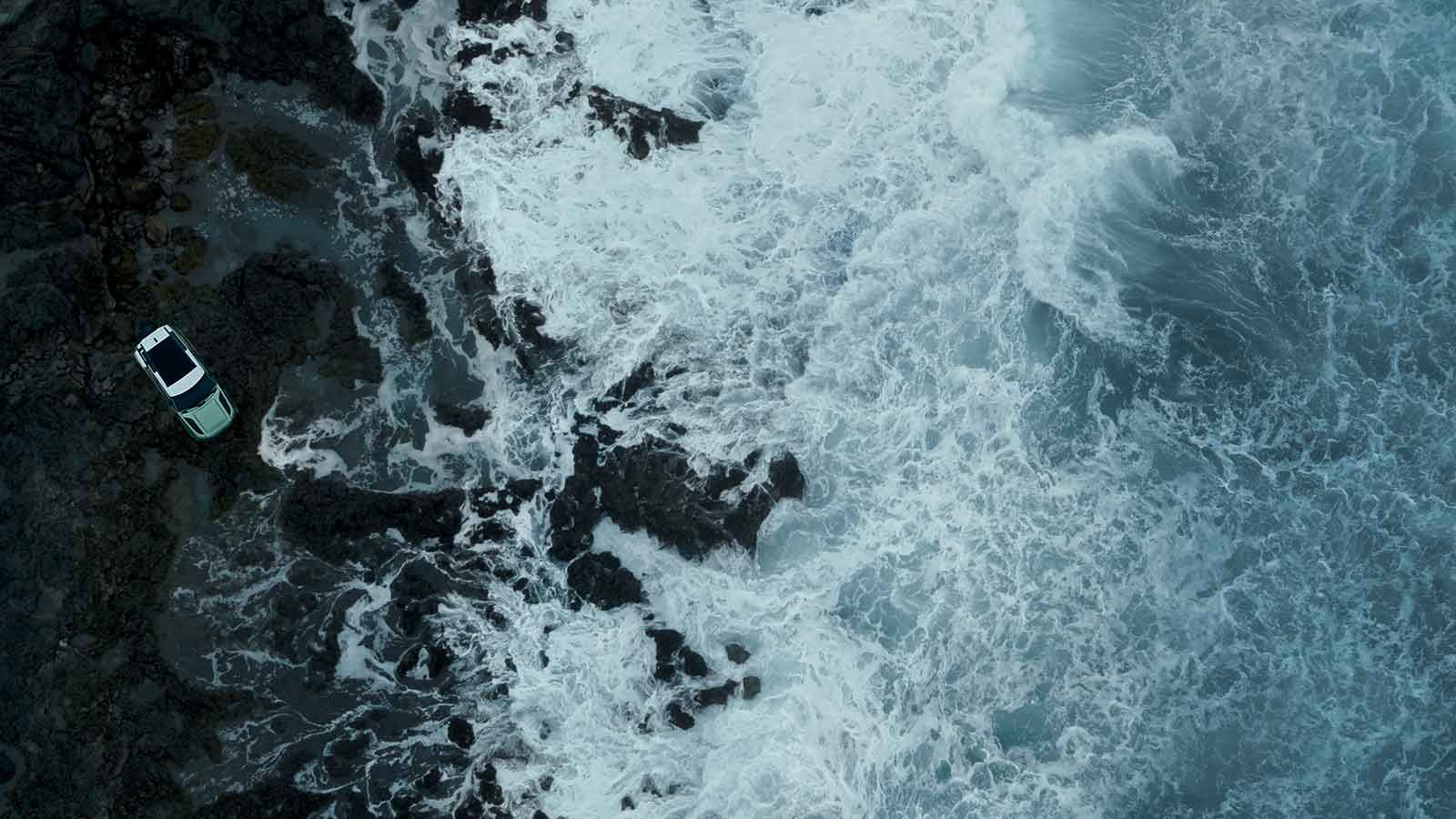 Durable by design.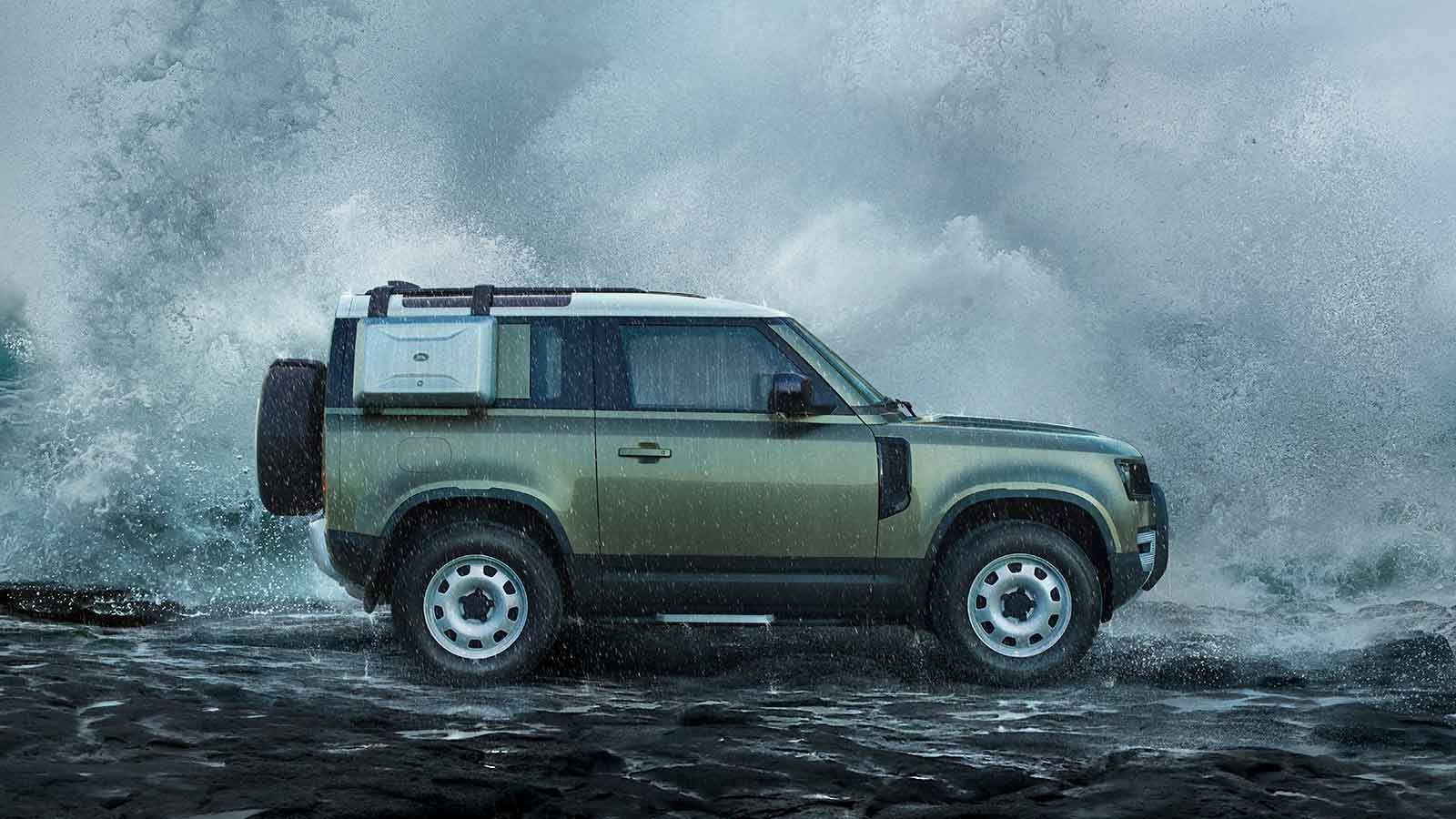 Defender 90 in Pangea Green with Adventure Pack.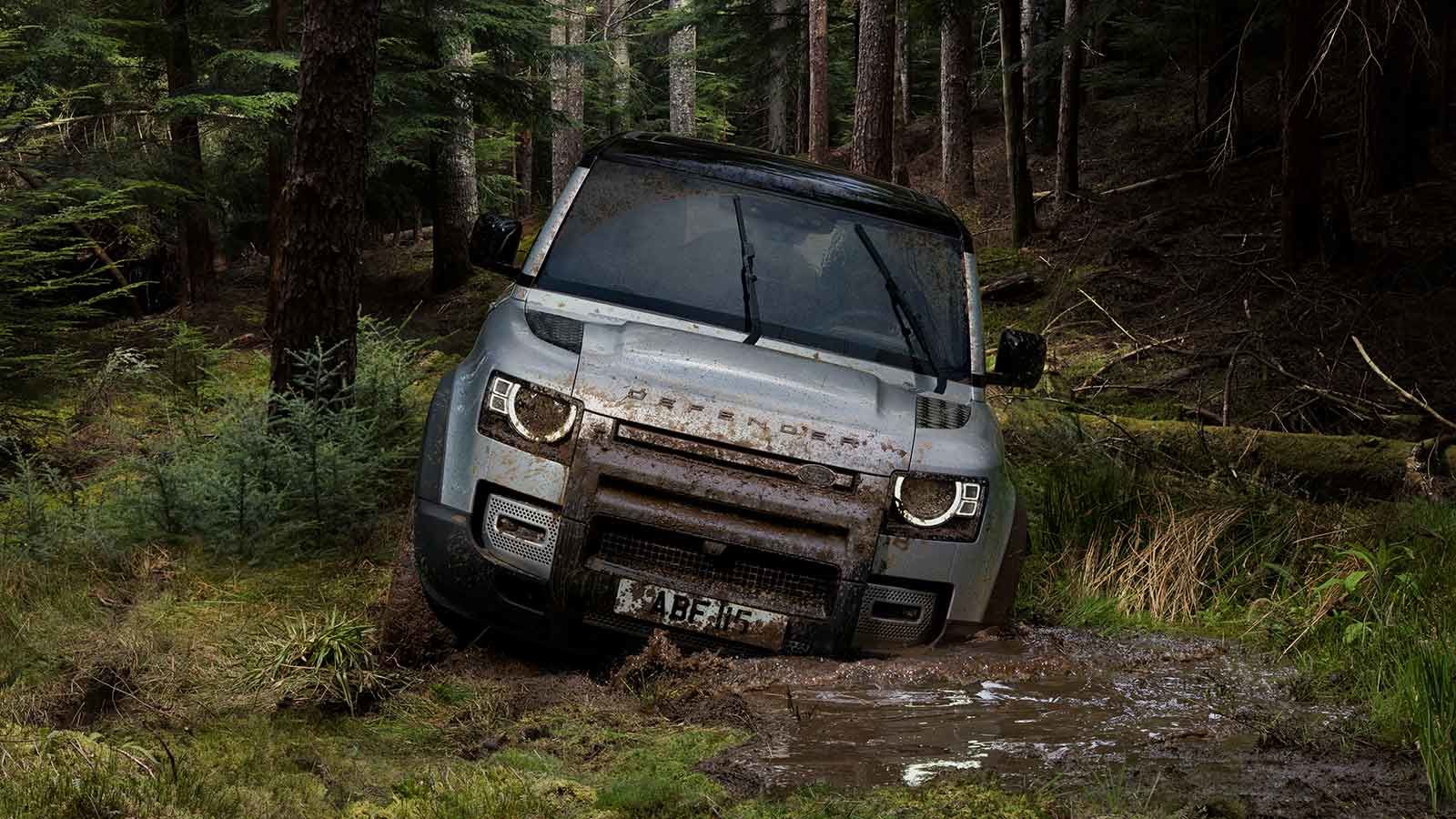 Defender's geometry makes it seriously capable.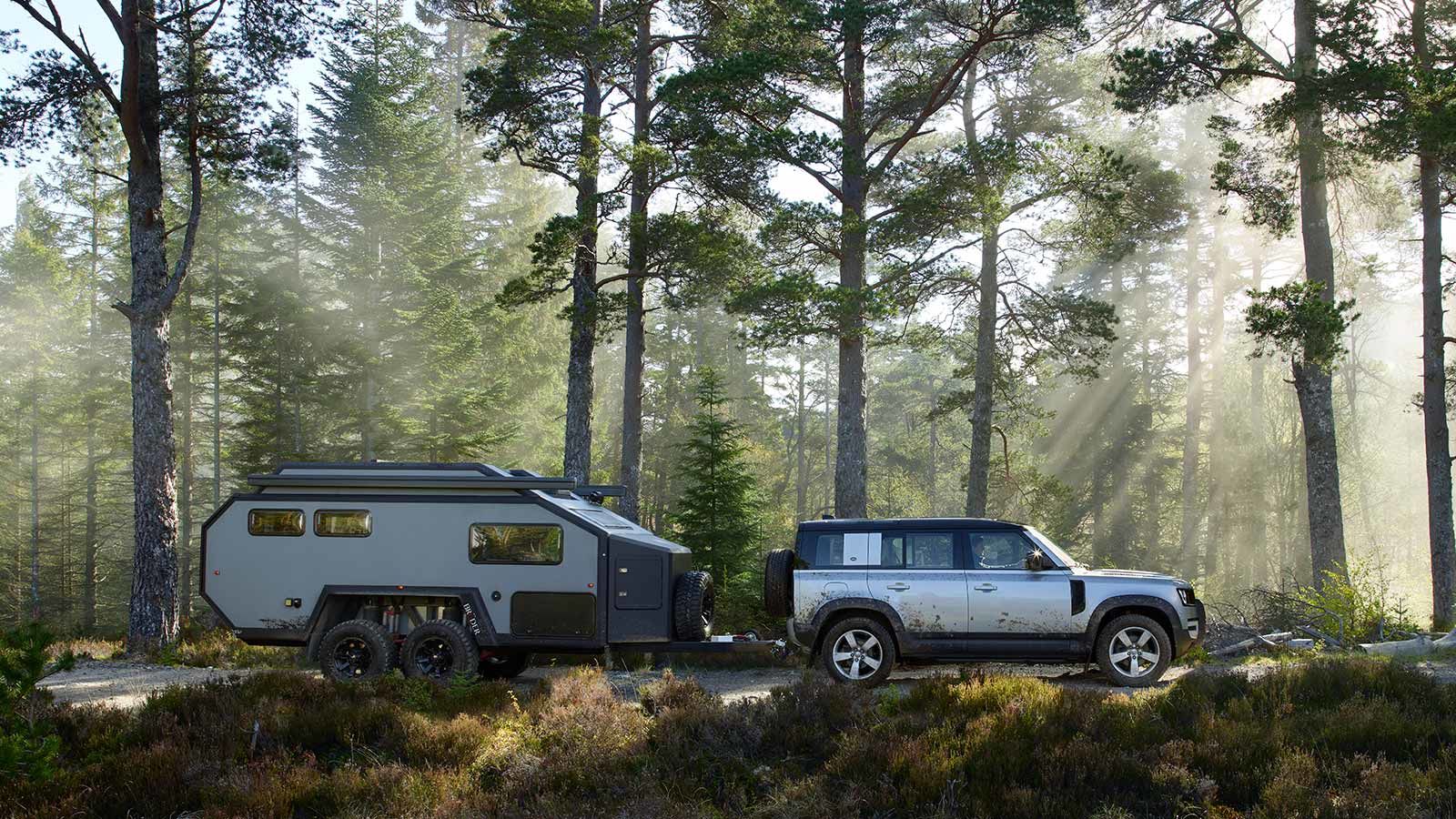 Everything you need to take everything you need.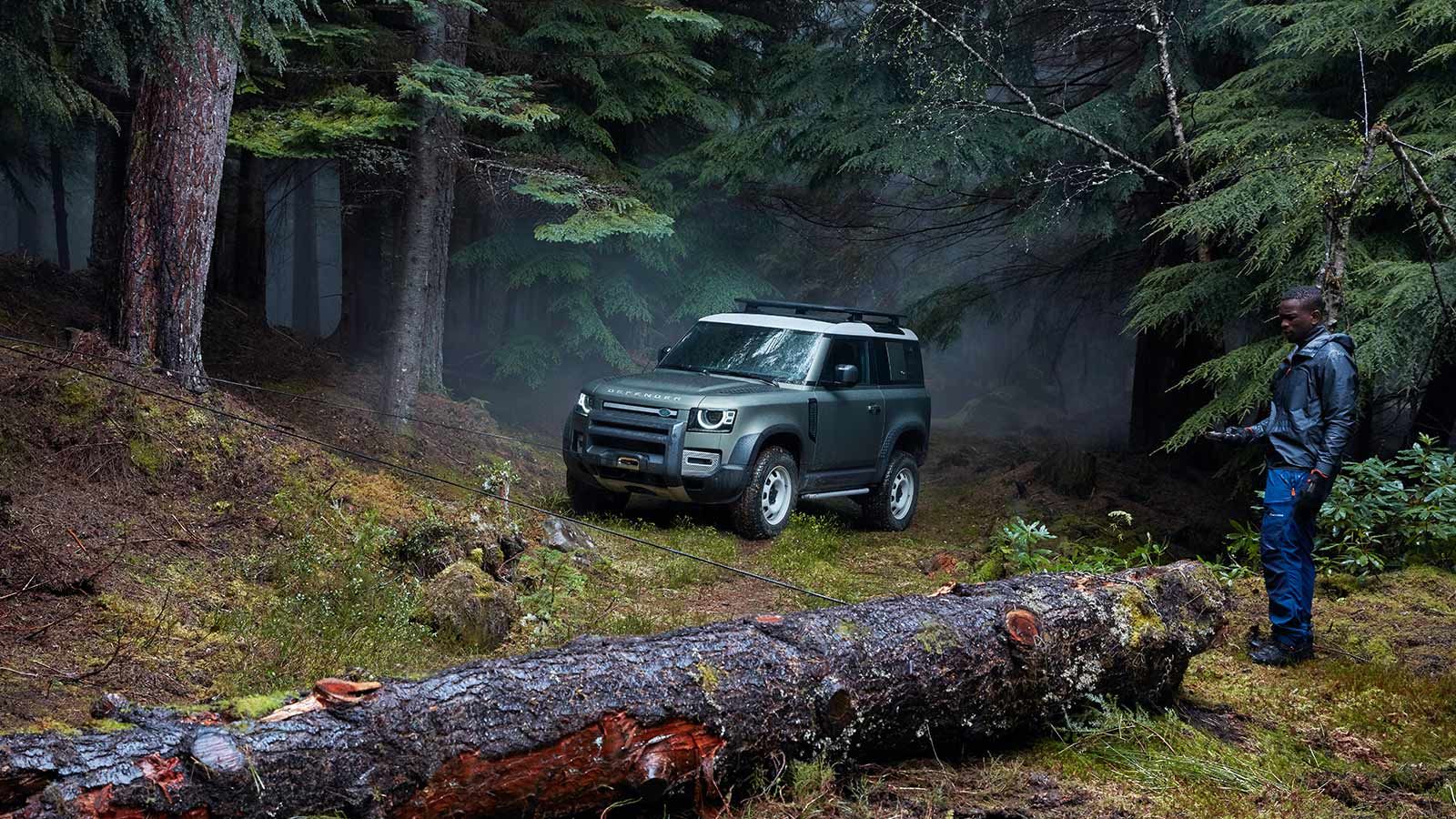 Defender's winch has a maximum pulling force of 4,536kg.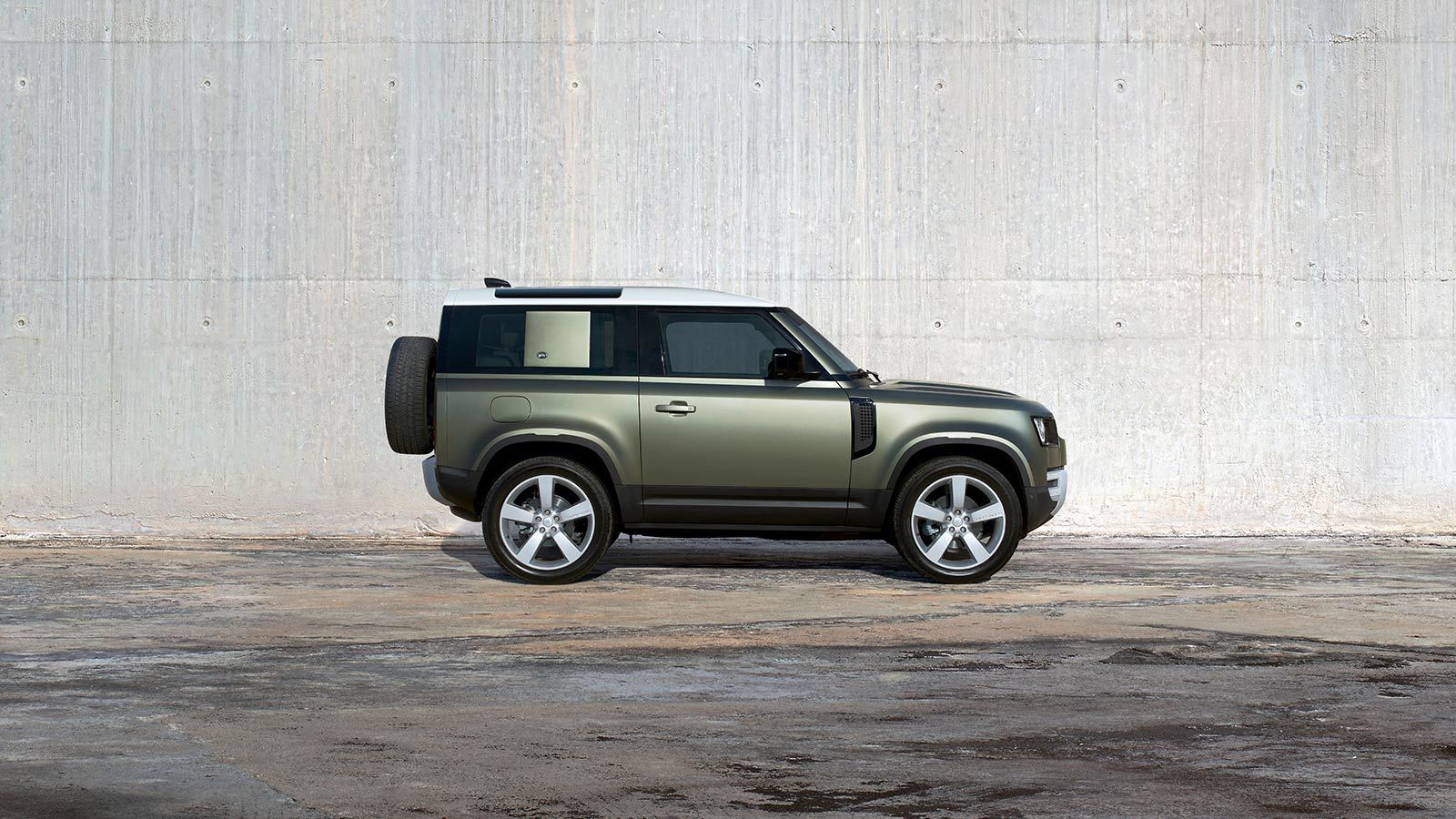 That unmistakable silhouette – familiar yet new.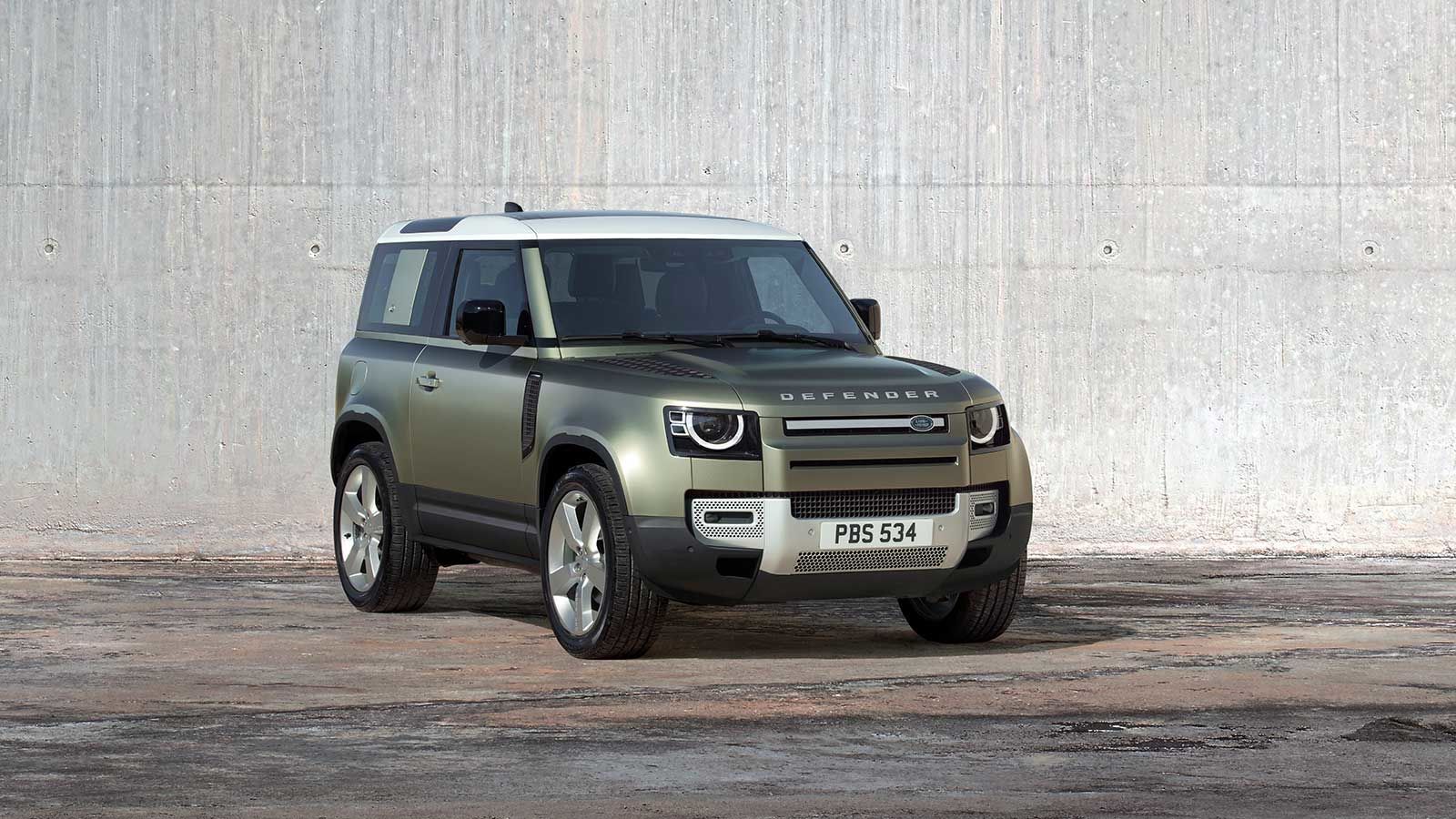 Iconic in name, shape and capability.